Hāhā Kiwikiu Print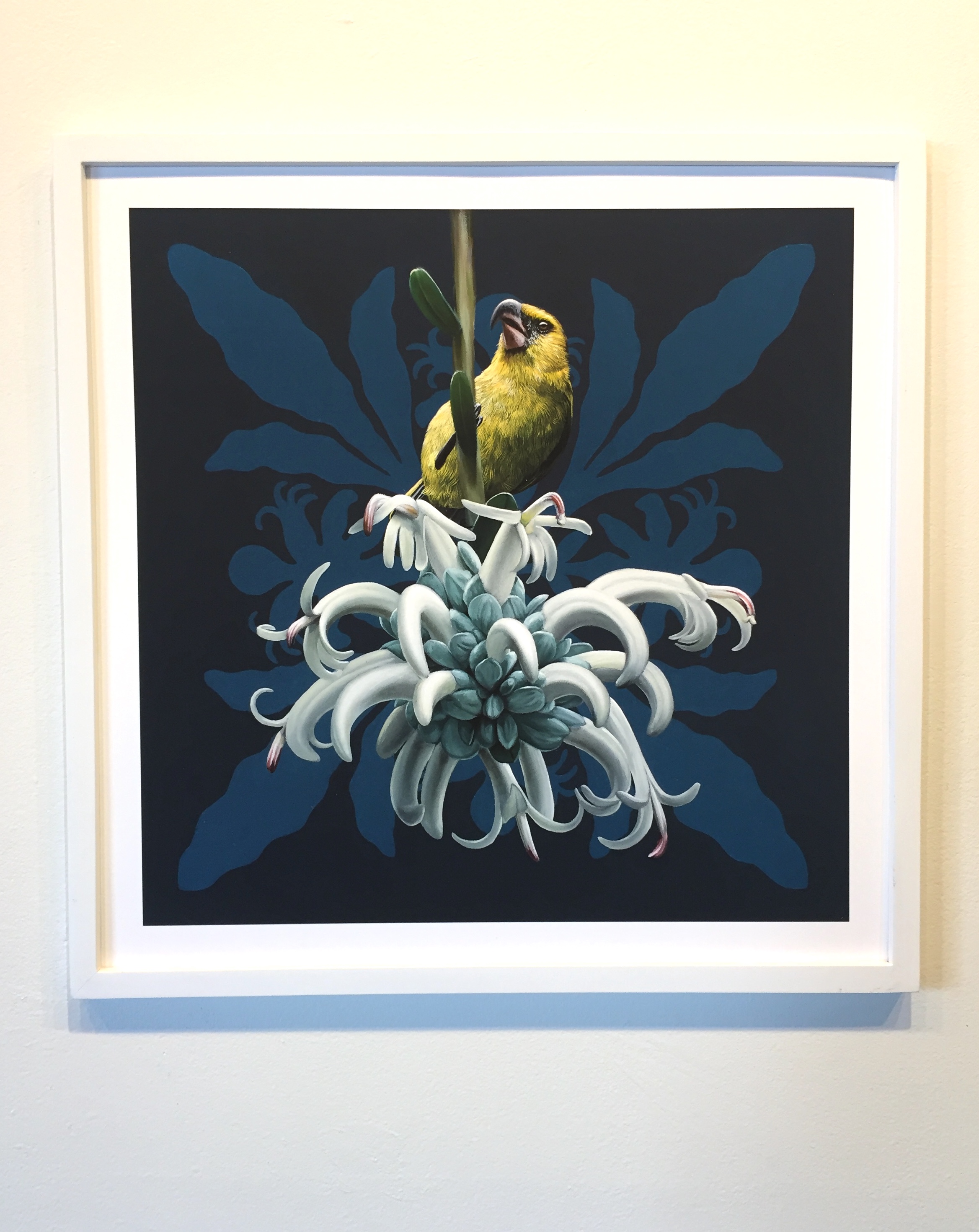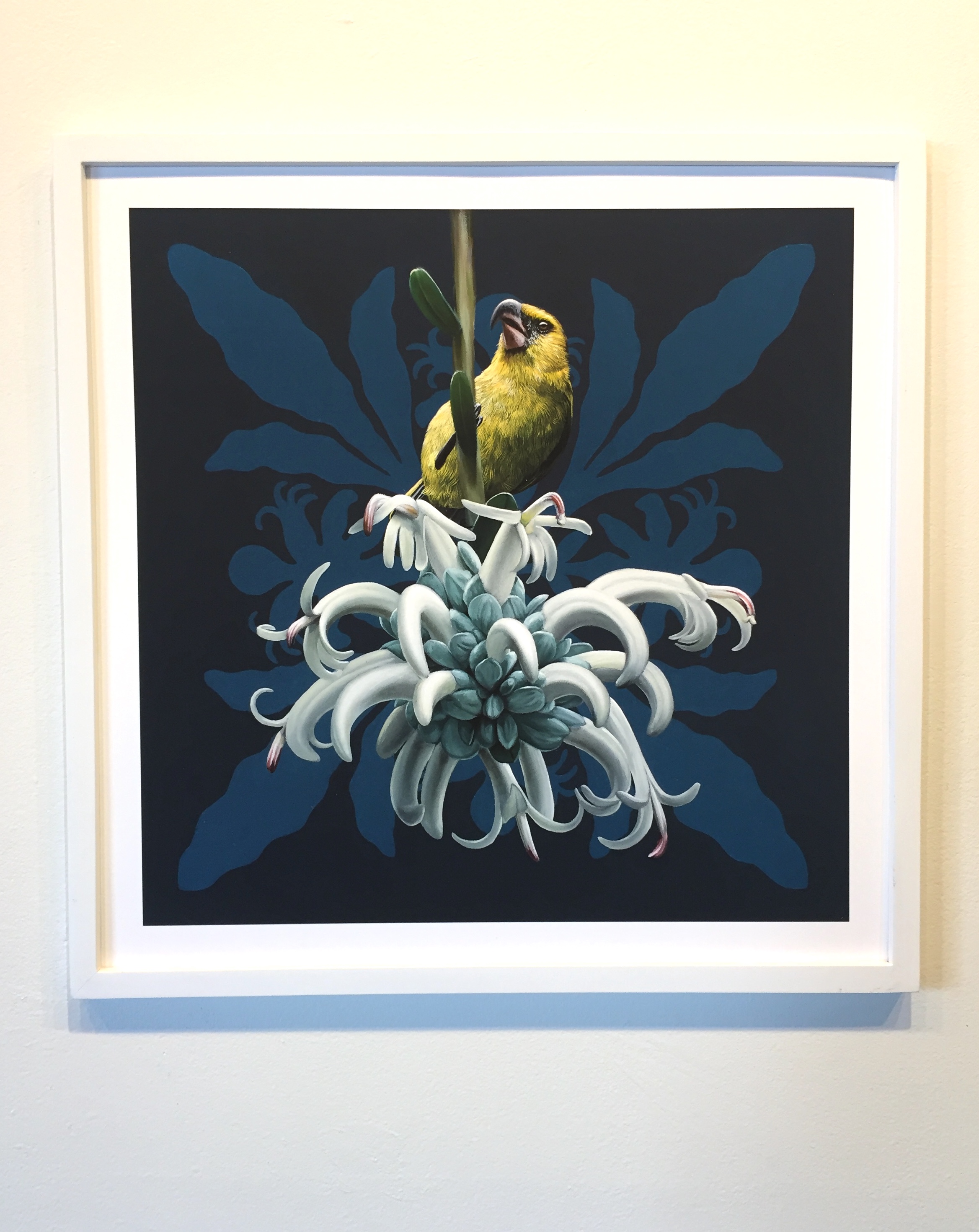 Hāhā Kiwikiu Print
This print comes from one of my very favorite paintings from my 2018 show, Ho'olaule'a: a celebration, at Cactus Gallery in Los Angeles, which focused on endangered species. It depicts the Kiwikiu (Maui Parrotbill), an endemic and critically endangered honeycreeper only found on the island of Maui. It's perched on the Hahā (Cyanea superba), part of the belllflower family which comes from my home island of O'ahu and is extinct in the wild. Behind is a pattern of the Haha I came up with that references Hawaiian quilts, an iconic Hawaiian motif that's inspired by the local flora.
16"x16" with a printed area of 14"x14", which is just slightly smaller than the original. High density, archival inks are used on heavy weight, all-cotton, hot pressed paper, creating a very long lasting, fade resistant print.
Signed and open edition. Because of the size, this print will be shipped in a sturdy shipping tube, packaged and protected with acid free materials.
Thank you so much for your support. I hope you enjoy!